Long Island Wedding Limo Transportation: Making Your Special Day Unforgettable
At Limo King New York, we understand that your wedding day is one of the most important and memorable occasions of your life. That's why we offer exceptional wedding transportation services in Long Island. With our luxurious fleet and professional chauffeurs, we ensure that you and your guests arrive in style and comfort, creating unforgettable moments on your special day.
Unmatched Wedding Limo Service in Long Island:
When it comes to wedding transportation in Long Island, Limo King New York is the name that stands out. Our commitment to excellence and attention to detail sets us apart from the rest. We specialize in providing top-notch Long Island wedding limo service, tailored to meet your unique needs and preferences.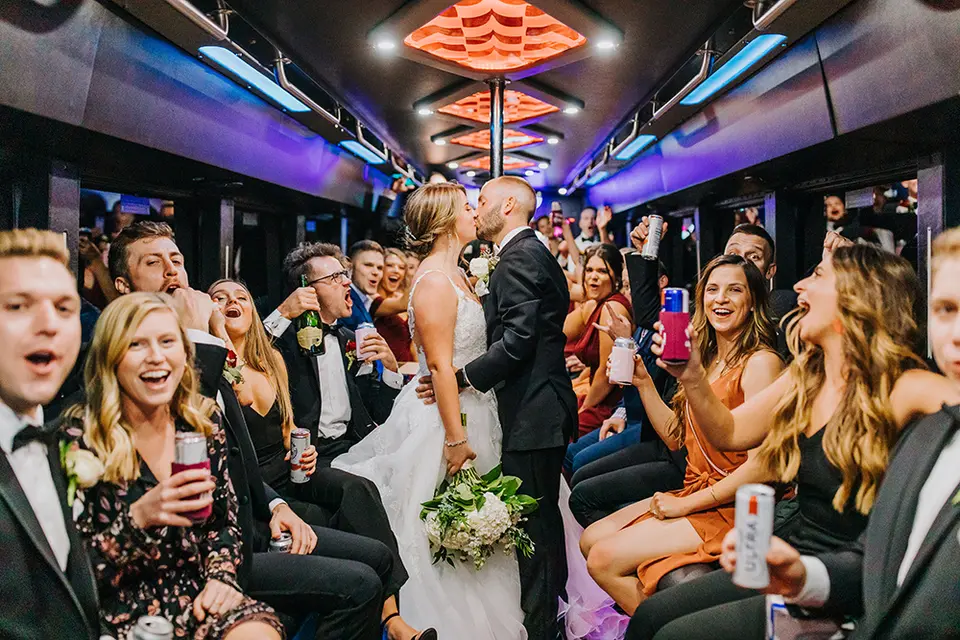 Luxury Fleet for Your Dream Wedding:
We take pride in our diverse and meticulously maintained fleet of luxury vehicles, designed to elevate your Long Island wedding experience. From sleek and elegant sedans to spacious and sophisticated SUVs, we have the perfect vehicle to match your style and accommodate your Long Island wedding party size. Our vehicles are equipped with modern amenities and luxurious features to ensure a comfortable and enjoyable ride.
Professional Chauffeurs:
Our team of highly trained and experienced chauffeurs understands the significance of your wedding day. They are dedicated to providing a seamless and stress-free transportation experience, allowing you to focus on creating beautiful memories. Our chauffeurs are not only skilled drivers but also friendly professionals who prioritize your safety and satisfaction.
Customized Long Island Wedding Transportation Packages:
At Limo King New York, we believe in offering personalized solutions to make your Long Island wedding transportation experience truly exceptional. We work closely with you to understand your specific requirements and create customized packages that suit your needs and budget. Whether you need transportation for the bride and groom, the entire Long Island wedding party, or even out-of-town guests, we have you covered.
Reliability and Punctuality:
We understand the importance of punctuality on your wedding day. Our team is committed to providing reliable and on-time transportation services, ensuring that you arrive at each destination according to your planned schedule. With us, you can relax and enjoy the journey, knowing that we will handle all the logistics with precision and professionalism.
Unparalleled Customer Service:
At Limo King New York, customer satisfaction is our top priority. Our friendly and knowledgeable customer service representatives are available around the clock to assist you with any questions or concerns you may have. From the moment you contact us to the final drop-off, we strive to exceed your expectations and deliver a seamless and delightful experience.
Make Your Wedding Day Extraordinary:
Your wedding day deserves nothing but the best, and that's what we aim to provide at Limo King New York. With our exceptional Long Island wedding transportation services in Long Island, you can elevate your special day to new heights. Let us take care of your transportation needs, allowing you to focus on creating lifelong memories with your loved ones.
When it comes to Wedding Transportation in Long Island, Limo King New York is the trusted choice. With our luxurious fleet, professional chauffeurs, and personalized service, we ensure that your Long Island wedding day transportation is nothing short of extraordinary. Contact us Today to discuss your Long Island wedding transportation needs and let us help make your dream wedding a reality.
REQUEST A FREE QUOTE FOR YOUR

WEDDING LIMO!